The natural next question is, so what now?
I want to preface this post by mentioning that these are my feelings as of right now. I purposefully waited a few days post-race to write this because I wanted to have a clear head.
My first instinct was to never ever run again because it hurt and I failed. I know that isn't pleasant, I'm just being real.
I did quickly get over that sentiment because I do love running. I just didn't particularly like it on Saturday. So then my next thought was, 26.2.
I know that finishing a full marathon would be an awesome experience. I know that it would take a lot of work and a lot of dedication. I know I would have to take more time than I did this training cycle. However, the question keeps coming into my head: "do I even really want to?". And since I've always been fairly honest with you, right now I don't want to. This whole experience of training and running the marathon has not been a great experience. That's why for right now, I want to focus on the half marathon. I want to get my time to where I want it to be. I want the half marathon to feel "conquered" before I try to push out a full marathon again.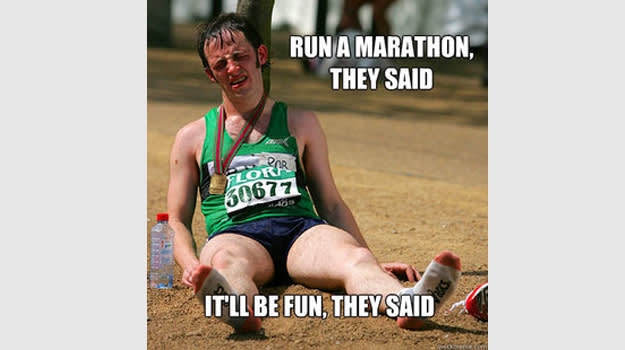 As for the next few months, I want to run a couple 5ks and shorter distances just to keep some running base. I will probably start training for the Rock N Roll Chicago Half Marathon in about three weeks. I hope that training and race goes really well! I'm also signed up for the Zooma Nashville Half Marathon in November. I'm going to try to run both of those, but I need to shift my focus away from training like a crazy person. I need running to be fun again because until I really enjoy it again, I'm not going to even think about 26.2.
Thanks for all the support! I'm blown away by how family, friends, and complete strangers follow my story and actually care. It means the world to me :)